MSC Summer Seminar
---
Date and time
Thursday 20. August 2020 at 16:00 to Friday 21. August 2020 at 18:00
Registration Deadline
Wednesday 19. August 2020 at 12:00
Location
Faculty Club, Ground Floor, Dalgas Have 15, 2000 Frederiksberg Faculty Club, Ground Floor
Dalgas Have 15
2000 Frederiksberg
Event Description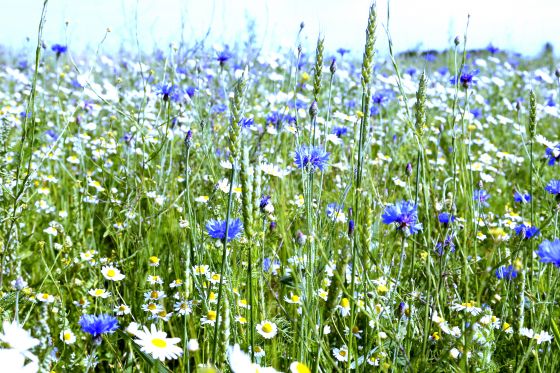 MSC Summer Seminar Thursday 20 August – Friday 21 August
Theme: CBS' New strategy – Implementation at CBS and at MSC
CBS' Board finally approved CBS' new strategy on 30 June 2020 (Link to strategy). So, this autumn the focus across CBS will be on IMPLEMENTATION. Implementation – complete with a very tight timeline for the BIG questions - between now and November will focus on identifying
Cross-cutting strategic initiatives: This process is already in full swing, with 19 August as the deadline for reporting input from Heads of Departments, Administrative Leaders and CBS Students: 
At MSC, Dorte will run this by the Centre/Cluster Directors & the Forum, and then share the final input with the entire department. The further process in terms of finally deciding on which cross-cutting strategic initiatives to go for includes a second round of hearings/input from 22 September to 5 October.


Local initiatives and foci: This process is as crucial and, importantly, can both include initiatives and foci that in various ways are considered as potentially relevant for initiatives competing for 'cross-cutting status'; and initiatives that are of a more local nature/reflect departmental specialisations. There is as yet no sharp deadline for finalising this part of the implementation but departments are encouraged to have an idea about their portfolio of local initiatives and foci by early October and will, eventually, be expected to update their department strategies and REEAD criteria to reflect such adjustments/changes as CBS' strategy process has brought about.
To this end, we have prepared a seminar programme that will hopefully enable us to 'hit the ground running' strategy wise while being busy resuming our respective key responsibilities after the summer break, many of which are not quite 'business-as-usual', in the wake of COVID-19. Please note that this is not a RETREAT and that all the action, except for the Thursday dinner, will take place at Dalgas Have.
Thursday 20 August 2020 at Faculty Club, Dalgas Have 15, Frb. 
16:00-16:10
Welcome and a brief introduction to the MSC Summer Seminar: Dorte Salskov-Iversen, Head of Dept.
16:10-17:15
Strategy implementation and reflections elsewhere at CBS:
Guests Lars Peter Østerdal/Head of Dept. of Economics and Helle Zinner Henriksen/Head of Dept. of Digitalisation
To inspire us and to get us to think about both crosscutting and department specific aspects of living the new strategy, Lars and Helle have kindly agreed to share how their respective departments are engaging/plan to engage the strategy implementation process. Followed by a Q&A and Discussion.
17:30-18:00
Walk/bike/drive to Carlsbergbyen (Rooftop of Hotel Ottilia): Restaurant Tramonto Rooftop, Bryggernes Plads 7, 1799 Copenhagen. (distance 2,8 km and estimated time to arrive at our destination if you walk: 35 min., biking: 15 min, car: 12 min. and bus: 30 min.).
At Tramonto Rooftop, we will have plenty of space to ensure full compliance with social distancing while also enjoying collegial company and catching up after the COVID-19 and summer break.
18:00-18:30 Drinks
18:30-20:30 Dinner
* * * * * *
Friday 21 August 2020 at Kiln Hall (Ovnhallen), Porcelænshaven 20, 2000 Frb. 
09:00-10:30
CBS new Strategy: Our guest, CBS President Nikolaj Malchow-Møller, will update us on the implementation process and his take on 'the state of the nation'. To be followed by a Q&A and Discussion.
10:30-11:00 Coffee/tea break
11:00-12:30
Group work in Centres, Cluster and Support Team on Local MSC Initiatives and Foci (tasks to be defined based on consultation with the different groups prior to the seminar).
12:30-13:30 Lunch
13:30-15:00
Plenary Session: Report from group work and clarification/discussion of President Nikolaj's input
* * * * * *
Though announced as a separate event (please sign up), the natural and festive conclusion to our Summer Seminar is the Goodbye-till-we-Meet-Again Event Celebrating Mette Morsing and her new job at United Nations PRME, NY:
16:00-17:00 at Kiln Hall (Ovnhallen)
Panel moderated by Professor Jeremy Moon on 'What Business Schools need to know and do about Sustainability', with distinguished panelists
Chairman of the CBS Board of Directors Torben Möger Pedersen, CEO of the Danish pension fund PensionDanmark
CBS Dean of Education Gregor Halff
Via a video link: Lise Kingo, Independent Board Member and former (until June 2020) CEO & Executive Director, United Nations Global Compact.
Caroline Aggestam Pontoppidan, Academic Director of CBS PRME and Associate Professor at Dept. of Accounting
Florence Villeséche, Co-Director of the Diversity and Difference Platform and Associate Professor at Dept. of Management, Politics and Philosophy
Mette Morsing, Professor and Head of PRME
17:00-18:00
Reception