Carbon Literacy Workshop - Global Compact Network Denmark
---
Date and time
Monday 26. April 2021 at 09:00 to Wednesday 28. April 2021 at 12:30
Registration Deadline
Tuesday 20. April 2021 at 23:55
Location
Webinar (Zoom) Webinar (Zoom)
Carbon Literacy Workshop - Global Compact Network Denmark
---
Event Description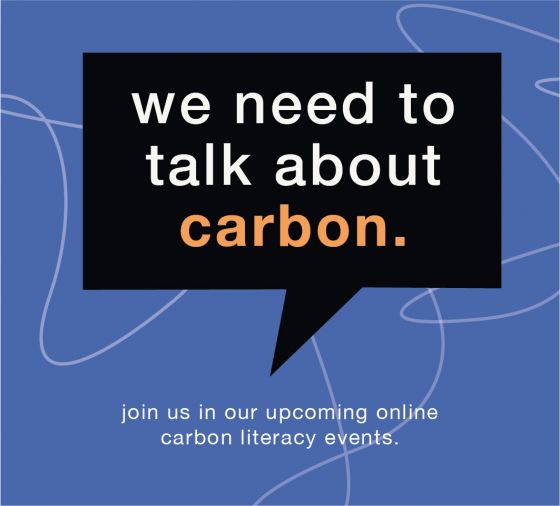 26 April 2021 - 09:00-12:30 - LIVE Session
28 April 2021 - 09:00 - 12:30 -  LIVE Session
+ 1-2 hours work on individual assignments
Are you confident you have all the knowledge and understanding needed to lead and develop the business environment in today's challenging reality? Are you concerned about climate change and want to find out ways you can act on it?
Join the online Workshop on Carbon Literacy! Become Carbon Literate!


More and more nations are declaring climate emergency. This will impact societies, economies and individuals. As a result, businesses and individuals are realising the importance of understanding the environmental and social issues in order to cope with future challenges and impact decision making at business level.
By taking part in this workshop, you will gain an understanding of:
The basic science behind climate change
Social equity & climate change
What you can do to act on climate change
Strategies and skills for communicating action on climate change
Accounting for and reporting on climate change
The purpose is to understand how you - as individuals and as business leaders and developers - are addressing the issue of climate change, and discuss your understanding and expectations of the role of government and the private sector.


More information, a full programme and reading list will be provided as we get closer to the event. This is an online event, so a stable internet connection is needed to attend.

Registration deadline: 20 April 2021
This training was developed by Nottingham Business School (Nottingham Trent University) in collaboration with the UN PRME Champions, Oikos International, Manchester Metropolitan University and the Carbon Literacy Project.
Organizer Contact Information
Copenhagen Business School
Phone: +45 3815 3815
prme@cbs.dk
Organizer Contact Information
Copenhagen Business School
Phone: +45 3815 3815
prme@cbs.dk