Reimagining Supply Chains webinar
---
Date and time
Wednesday 8. September 2021 at 15:00 to 16:00
Registration Deadline
Wednesday 8. September 2021 at 10:00
Location
Webinar (Zoom) Webinar (Zoom)
Reimagining Supply Chains webinar
---
Supply Chain Transformation for a Sustainable Future

Wednesday 8 September, 2021

15:00 – 16:00 CEST (Copenhagen/Berlin); 09.00 – 10.00 EDT (New York) time
Please join us for the first in a series of webinars as part of a collaborative initiative on Reimagining Supply Chains.

In this discussion, we will be exploring how innovation and new business models can transform global supply chains in the transition to a sustainable economy. Drawing on examples in the areas of climate, biodiversity and worker conditions, our speakers will share academic and practitioner insights on current challenges and opportunities, as well as identifying levers to create the necessary step change.
Following a brief introduction by Andreas Wieland, Associate Professor of Supply Chain Management, Copenhagen Business School, we look forward to welcoming the following speakers for a lively conversation and Q&A:
Juliane Reinecke, Professor of International Management and Sustainability, King's Business School, King's College London
Michillay Brown, Corporate Relations, Anglo American
Alexia Semov, New Nature Economy, World Economic Forum 
This webinar is part of a joint research project co-funded by CBS and NORDAKADEMIE – Foundation.

Speaker Biographies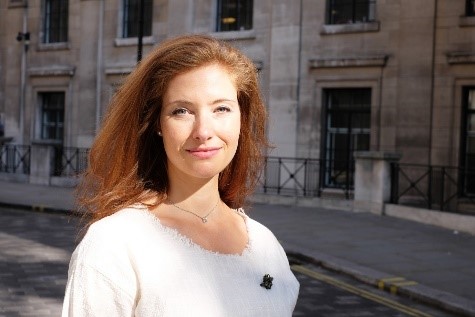 Juliane Reinecke is Professor of International Management and Sustainability at King's Business School, King's College London, where she has also served as Associate Dean for Impact and Innovation. Previously, she held a Professorship at Warwick Business School. Juliane is a Fellow at the Cambridge Institute for Sustainability Leadership and Research Fellow at the Judge Business School, University of Cambridge, from where she received her PhD. Her research interests focuses on transnational governance, collective action and multi-stakeholder collaboration, sustainability in organizations and in global value chains. Juliane serves as Associate Editor of Organization Theory and Business Ethics Quarterly and on the Editorial boards of Academy of Management Journal, Journal of Management Studies, Organization Studies and Organization.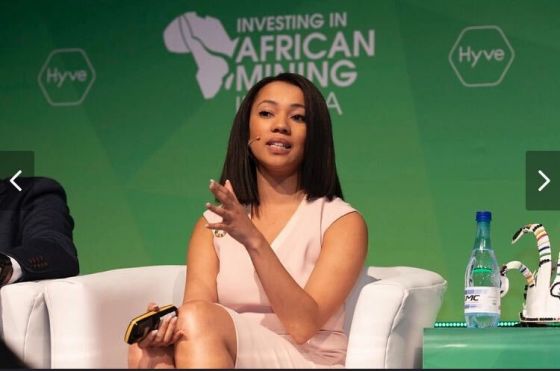 Michillay Brown is Corporate Relations Principal – Hydrogen at Anglo American. With experience in Sustainable Development, International Relations and Fourth Industrial Revolution Technologies, Michillay Brown has spent her career focusing on sustainability, external stakeholder management, government relations, the ethical value chain and transformational technologies. In February, Michillay joined Anglo American's International, Government & Sustainable Relations division, appointed to lead all Corporate Relations activities with regard to Hydrogen. Prior to her role within the Hydrogen space, Michillay formed part of the core leadership team that developed Tracr; the De Beers Group traceability platform that uses blockchain and other technologies to connect the entire diamond industry value chain. In her role as Industry Transformation Lead for Tracr, Michillay's responsibilities included engaging with Tracr stakeholders to ensure their commercial needs and objectives are met, as well as seeking new opportunities for future growth across key supply chains. Michillay is originally from South Africa, started her career in Mining & Metals in Technical and Sustainable Development with Anglo American Group in Johannesburg, and subsequently moved to London where she is now permanently based.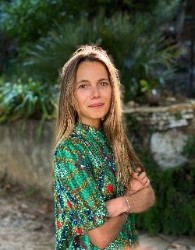 Alexia Semov is Lead, Food and Nature at the World Economic Forum. In this role she leads the management of the recently launched 100 Million Farmers platform that seeks to empower farmers to transition towards net-zero, nature-positive food systems. In addition to the 100 Million Farmers platform, Alexia led the creation of the New Nature Economy Report series that set forth a pathway for businesses to play an active role in safeguarding nature. Prior to this, she worked as a consultant at McKinsey & Company focusing on strategy development in a number of sectors. She also has experience working as Project Officer for Partnerships for Forests, in East Africa, where she was managing sustainable land use and forest protection programmes. She holds a BA and Masters (Magna Cum Laude) from the Solvay Brussels Schools of Economics and Management.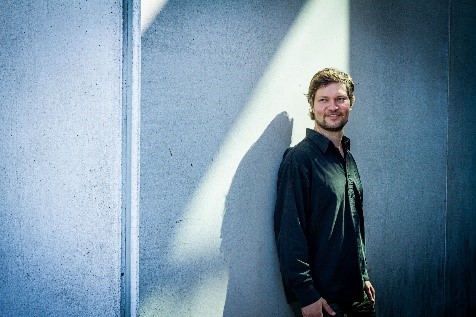 Andreas Wieland is an Associate Professor of Supply Chain Management at Copenhagen Business School. His current research reinterprets global supply chains as social–ecological systems. He is one of the co-founders of the Reimagining Supply Chains Initiative, which aims to challenge the conventional assumptions about conducting supply chain management research. His articles have appeared in journals such as the International Journal of Logistics Management, International Journal of Physical Distribution & Logistics Management, Journal of Business Logistics, Journal of International Management, Journal of Supply Chain Management, and Supply Chain Management: An International Journal. He is the European Co-Editor of the Journal of Business Logistics and Co-Chair of the Council of Supply Chain Management Professionals' European Research Seminar. He is also the editor of the blog scmresearch.org.
Organizer Contact Information
Department of Operations Management
Phone: +45 3815 2264
yg.om@cbs.dk
Organizer Contact Information
Department of Operations Management
Phone: +45 3815 2264
yg.om@cbs.dk