Seminar om Strategisk Bæredygtighed og Bestyrelseskompetencer
---
Date and time
Wednesday 22. September 2021 at 16:30 to 18:30
Registration Deadline
Monday 20. September 2021 at 10:00
Location
Råvarebygningen, PHRs20, Porcelænshaven 22, 2000 Frederiksberg Råvarebygningen, PHRs20
Porcelænshaven 22
2000 Frederiksberg
Seminar om Strategisk Bæredygtighed og Bestyrelseskompetencer
---
Seminar om Strategisk Bæredygtighed og Bestyrelseskompetencer
Præsenteres i samarbejde med CBS Sustainability, CBS Bestyrelsesuddannelserne & Bestyrelsesforeningen.
Kom og vær med, når tre af Danmarks mest erfarne erhvervsfolk inden for bæredygtighed lancerer deres bog Strategisk Bæredygtighed.
Med baggrund i forfatternes fælles erfaringer i A.P. Møller-Mærsk deler Annette Stube, John Kornerup Bang og Lene Bjørn Serpa deres indsigt i, hvordan man kan skabe værdi for virksomheden med bæredygtighed, og hvilke nye opgaver, krav og kompetencebehov, det skaber for bestyrelse og direktion.
Der er ikke en garanti for succes, hvis blot bæredygtighed, ESG og verdensmål bliver koblet til forretningsstrategien. Der skal fortsat skabes værdi og råderum til at investere i fremtiden. Bæredygtighed øger kompleksiteten og det fremtidige udfaldsrum for virksomheders strategier. Det er en spændende opgave for ejere, bestyrelse og direktion.
I forlængelse heraf vil lektor Kristjan Jespersen fra Dep. of Management, Society and Communication præsentere resultaterne fra et aktuelt forskningsprojekt, der sætter fokus på hvor godt rustede de danske virksomheders bestyrelser er i forhold til at håndtere nuværende og fremtidige udfordringer vedrørende bæredygtighed og ESG.
Program
| | |
| --- | --- |
| 16.30 - 16.40 | Velkommen og indledende bemærkninger v/ Steen Vallentin, CBS |
| 16.40 - 17.25 | Strategisk bæredygtighed v/ Annette Stube, John Kornerup Bang og Lene Bjørn Serpa |
| 17.25 - 17.40 | ESG board alignment in Danish companies. Findings from a current research project v/ Kristjan Jespersen, CBS |
| 17.40 - 18.00 | Debat v/ Tom Jacobsgaard |
| 18.00 - 18.30 | Reception i stueetagen |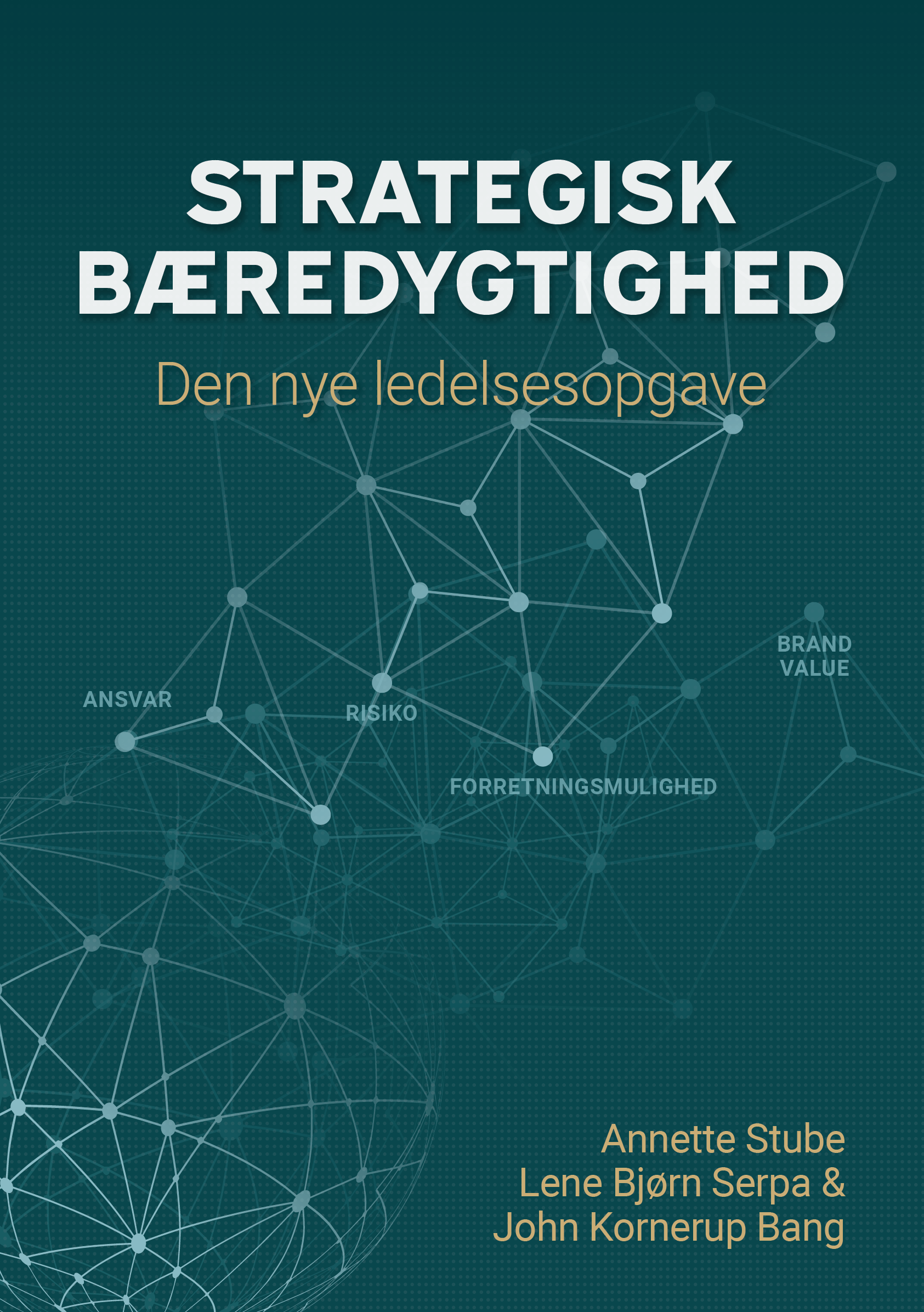 Organizer Contact Information
Copenhagen Business School
MSCevent
Phone: +45 3815 3815
event.msc@cbs.dk
Organizer Contact Information
Copenhagen Business School
MSCevent
Phone: +45 3815 3815
event.msc@cbs.dk