Kicking off the Marketing Signature Course Pack
---
Date and time
Wednesday 30. November 2022 at 14:00 to 15:30
Registration Deadline
Friday 25. November 2022 at 12:00
Location
The Foyer at Kilen, Kilen, 2000 Frederiksberg The Foyer at Kilen
Kilen
2000 Frederiksberg
Kicking off the Marketing Signature Course Pack
---
Event Description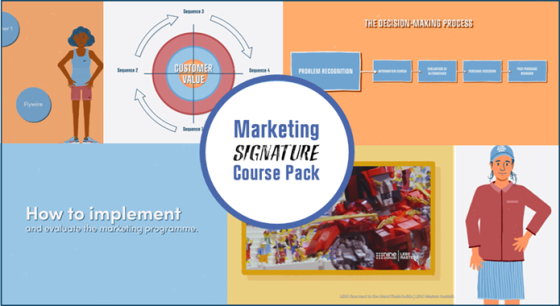 Teaching & Learning and the Department of Marketing are delighted to invite you to kick off the first Signature Course Pack in Marketing.


Throughout more than two years, 14 faculty members from the department worked with the media experts at T&L to create a unique repository of blended learning material, which is available to all CBS-teachers.
The result are 72 professionally produced video lectures, 15 professionally produced video tutorials, 9 original cases, 22 quiz questions banks, and teaching notes, solutions and task descriptions for online and on-campus teaching.
These materials can be used flexibly to teach everything from single sessions to full two-semester undergraduate marketing courses.


Come celebrate with us this achievement! 
During the reception, you will have the opportunity to get to know some of the faculty and media experts behind the project, learn more about the different materials and speak to lecturers who have already tested the MSCP.


Preliminary Program:
14.00-14.10 Introduction by Anna Thomasson, Dean of Education
14.10-14.20 Professor Adam Lindgreen, Head of Department of Marketing
14:20-14:30 Antonia Erz, Associate Professor & Jakob Ravn, Executive Director T&L
14:30-15:30 Reception 
Organizer Contact Information
Copenhagen Business School
Phone: +45 3815 2773
dvh.tl@cbs.dk
Organizer Contact Information
Copenhagen Business School
Phone: +45 3815 2773
dvh.tl@cbs.dk