The Sustainability Mindset Indicator Workshop
---
Date and time
Thursday 28. September 2023 at 12:00 to 13:00
Registration Deadline
Wednesday 27. September 2023 at 13:00
Location
SP.D4.20, Solbjerg Plads 3, 2000 Frederiksberg SP.D4.20
Solbjerg Plads 3
2000 Frederiksberg
The Sustainability Mindset Indicator Workshop
---
Event Description
The Sustainability Mindset Indicator Workshop
Research indicates that our behaviors are the visible expression of our mindset. What is the mindset that got us here, and how do we shift a mindset?
CBS would like to invite faculty, researchers, pedagogical consultants and educators interested in developing a change in mindset towards sustainability to a one hour workshop introducing the Sustainability Mindset Indicator.
In this session, Dr. Isabel Rimanoczy, co-developer of the Sustainability Mindset Indicator, will introduce the assessment tool, the framework of the Sustainability Mindset Principles on which it is based, and share stories about how educators around the world are currently using it. Participants will have a chance to experience a sample of the SMI, and discuss its applications.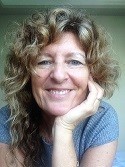 Isabel Rimanoczy, Ed.D. is an academic, who has made it her life purpose to promote change accelerators. Aware of the complex challenges our planet (and we in it) are facing, she works alongside those who can make an impact on a greater scale. She developed the Sustainability Mindset, a concept she has been studying for the last 18 years. She is the convener of the PRME Working Group on the Sustainability Mindset, a network of 250 academics from 57 countries. She has co-developed the Sustainability Mindset Indicator, and has published extensively, her latest books include The Sustainability Mindset Principles and Revolutionizing Sustainability Education (co ed. with Dr. Ekaterina Ivanova).
Organizer Contact Information
Copenhagen Business School
Phone: +45 3815 3815
prme@cbs.dk
Organizer Contact Information
Copenhagen Business School
Phone: +45 3815 3815
prme@cbs.dk