Seminar on Consumer Food Well-Being
---
Date and time
Wednesday 24. April 2024 at 15:30 to 18:00
Registration Deadline
Wednesday 17. April 2024 at 12:00
Location
Copenhagen Business School, Porcelænshaven 24A, Ovnhallen, 2000 Frederiksberg Copenhagen Business School
Porcelænshaven 24A, Ovnhallen
2000 Frederiksberg
Seminar on Consumer Food Well-Being
---
Consumer Food Well-Being
Societies and citizens worldwide face an overwhelming amount of societal and environmental challenges, including consumer well-being, sustainability, globalization, digitalization, and individual mental challenges, amongst others. 
Currently, the Department of Marketing, Copenhagen Business School (CBS) will be organizing and hosting a series of seminars addressing and discussing such challenges. The workshops, conducted in English, will be broad-based, where views from different societal actors can meet, and where we can mutually inspire each other.
The first seminar focused on 'sustainability' and was held in Spring 2023.
This second seminar will be on 'consumer food well-being', which deals with important issues such as consumer food behavior, food healthiness, consumer nutritional pieces of advice, consumer food stress, and the obesity crisis, among many others.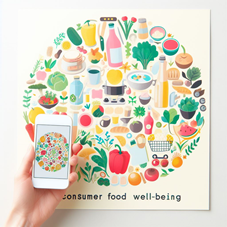 Program
15.30-15.35: Welcome, Torben Hansen, Professor, Department of Marketing, CBS
15.35-16.05: Arla Foods Denmark, Henrik Lilballe Hansen, Managing Director
   
16.05-16.25: Too Good To Go, Heidi Boye, Country Director    
16.25-16.45: DTU, Sisse Fagt, Senior Advisor, National Food Institute 
16.45-17.05: CBS, Mogens Bjerre, Associate Professor, Department of Marketing
 
17.05-17.15: Break   
17.15-18.00: Panel debate moderated by Meike Janssen, Associate Professor, Department of Management, Society and Communication, CBS 
We look forward to seeing you at the seminar.