Seminar on Idea Selection in Generative AI
---
Date and time
Thursday 14. December 2023 at 11:00 to 12:30
Registration Deadline
Monday 11. December 2023 at 12:00
Location
Copenhagen Business School, Solbjerg Plads 3, 2nd floor (room: SP-D2.45), 2000 Frederiksberg Copenhagen Business School
Solbjerg Plads 3, 2nd floor (room: SP-D2.45)
2000 Frederiksberg
Seminar on Idea Selection in Generative AI
---
Event Description
The Digital Marketing Research Cluster at the Department of Marketing invites you to the research seminar
 Idea Selection in Generative AI
 with Prof. Dr. Reto Hofstetter, University of Lucerne, Switzerland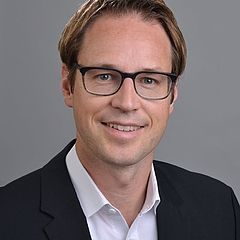 Generative artificial intelligence (AI) offers innovative solutions for various creative tasks, from content creation to logo design. Its cost-effective ability to generate abundant solutions in minimal time stands out. Typically, these AIs—like DALL-E 3 or Midjourney—present multiple options for users to select from, such as a set of four images.
This research contends that the dissimilarity of AI-generated solutions can influence how ideas are perceived and selected. High solution variance might deter users from further engagement and selection. Two studies supported this hypothesis. The first, analyzing over 21,000 users' interactions from Midjourney, found that higher dissimilarity in generated logos led to reduced user interactions and negatively impacted the quality of chosen logos.
The second study, an experiment with 187 participants, found that high dissimilarity lowered participants' intent to use the AI tool again. Collectively, the research suggests that AI solution dissimilarity reduces tool usage and possibly diminishes the quality of chosen ideas. This knowledge has significant implications for AI tool developers and users, emphasizing the need for calibration in AI outputs to foster productive human-AI collaborations.

Keywords: Idea selection, generative AI, temperature parameter
About the speaker:

Professor Reto Hofstetter received a PhD, MA, and BA in business administration and economics from the University of Bern Switzerland, and also a BA in computer science from the University of Applied Sciences of Bern.

Professor Hofstetter is currently a Professor of Marketing at the Faculty of Economics and Management of the University of Lucerne. Before Lucerne, he was an Associate Professor at the Università della Svizzera Italiana (USI) and an Assistant Professor at the University of St. Gallen. He visited the Wharton School and Stanford University as part of his research.
Professor Hofstetter's current research focuses on digital consumer behavior, social media, influencer marketing, crowdsourcing, open innovation, digital self-presentation, -reporting, and disclosure. His research has been published in top-tier academic journals, including the Journal of Marketing Research, Management Science, Journal of Business Ethics, International Journal of Research in Marketing, Journal of Product Innovation Management or the Proceedings of the National Academy of Sciences and has been featured by Forbes, Harvard Business Review, or National Geographic.

He teaches courses related to General Marketing, Digital Marketing, Pricing, Quantitative Marketing, Marketing Analytics, and Data Science. His teaching was recently recognized by the Crédit Suisse Best Teaching Award.

The seminar is free. Please register to join either online or on campus. Online attendees will receive a TEAMS link before the event.