Innovation in Practice - an inspirational talk by Julie M. Kappelgaard
---
Date and time
Tuesday 21. November 2023 at 16:30 to 18:00
Registration Deadline
Tuesday 21. November 2023 at 11:00
Location
CBS Råvarebygningen, Porcelænshaven 22, 2000 Frederiksberg CBS Råvarebygningen
Porcelænshaven 22
2000 Frederiksberg
Innovation in Practice - an inspirational talk by Julie M. Kappelgaard
---
Event Description
We invite you to join an inspirational talk by Julie M. Kappelgaard on innovation in practice.
In this session, Julie will share her perspectives on how to develop an innovation mindset and a culture of connectivity within organizations. Julie's focus is on the people, the work culture and cross-functional collaboration, and not least the role of managers in forming adaptable and agile teams and organizations.
Though Julie has worked mainly with bio-tech and pharma companies, the concepts she explores and her holistic approah to innovation are applicable across organizations and industries.
The session will be highly interactive and also provides an opportunity to discuss how to build and nurture networks throughout your career. 
There will some light snacks and beer afterwards.
Date: Tuesday 21 November
Time: 16:30-18.00
Venue: Porcelænshaven 22, room 4.17 + open space
Julie has an MSc in Biotechnology and more than 10 years' experience working with organizational transformation, designing strategy & innovation processes at companies such as Novozymes and Chr. Hansen.
She has worked with all levels of the organization, from C-Suite to scientists, Commercial to Production, across the entire value chain.
She now has her own consultancy, 'Connect to Lead', while working part-time for LEO Pharma as Chief of Staff, Technical Development & Supply.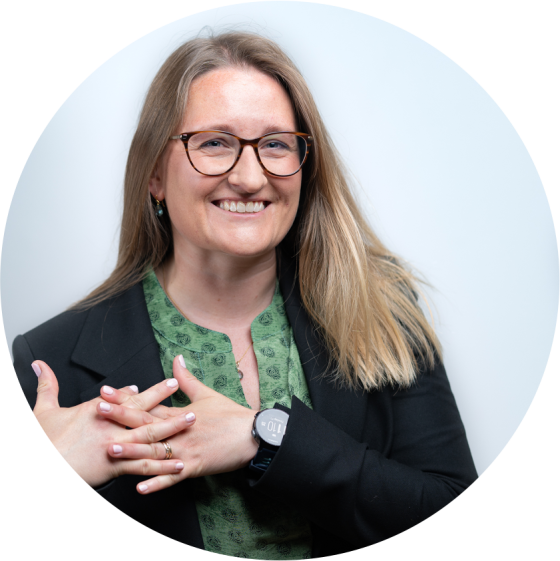 Organizer Contact Information
Copenhagen Business School
Phone: +45 3815 3815
conferences@cbs.dk
Organizer Contact Information
Copenhagen Business School
Phone: +45 3815 3815
conferences@cbs.dk